Benchmarking
«The art of victory over a competitor is to amaze him where his is better».
Peter Altenberg
Benchmarking is a method of marketing analysis, which allows development of competitive strategy for a company.
Benchmarking of service process is intended to comparative study of competitor and your own company service process. Received data allows creating of recommendations for customer service quality increase in order to implement them in the future.
WHAT TASKS DOES BENCHMARKING COMPLETE?
Global goal of benchmarking of service process is to create top-class service which will satisfy expectations of the customers and will surpass service of the competitors.

Company A gives advice to a customer at the counter and then he goes to look into a shop window with the goods all alone. Company B after the advice leads a customer up to show-room and lets him to test a product. It's easy to guess who has more customers. "The devil is in the details" – the French say, and the service is not an exception.
Benchmarking stages:
Study of the specifics of competitor service process
Analysis of business process of your own company
Further development and improvement of service standards based on the results of benchmarking
Implementation of improvements
WHEN BENCHMARKING OF SERVICE QUALITY SHOULD BE CONDUCTED?
Benchmarking is needed for the following matters:
In a case of customer outflow and decrease of the average purchase amount;
If the competitors have overactivity (branch network growth, expansion of nomenclature, increase of advertising activity etc.);
In a case of entry of a new competitor at the market;
If a company expansions into new markets;
While planning of the line of products and services.
WHAT YOU NEED TO KNOW ABOUT BENCHMARKING?
1. Benchmarking is not an analysis of competitors. The goal of competitor analysis is analyzing of competitive strategy, and the object of study is markets and goods. Benchmarking helps to find the best moments in competitor work and to learn how single business processes affect on satisfaction of the customers.
2. Similarity of business processes is a main condition to select an object for competitive benchmarking. Otherwise, this competitor may be inapproachable for you.
3. There is no point to wait for ready-made solution. Benchmarking of service processes is not intended to overapplying of the standards of other companies. The method just allows to know the formulas for success of competitors and to adapt their best techniques in your company.
In speaking of benchmarking the words of the general Sun Tzu are often recalled: "If you know the enemy and know yourself, you need not fear the result of a hundred battles". Go ahead!
FREE CONSULTATION ABOUT MARKETING RESEARCH METHODS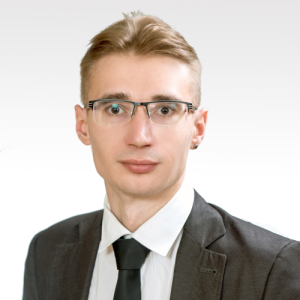 Constantine Tsygulev
Head of department on work with clients



E-Mail
k.tsygulev
@mtp-global.com